12" Custom Guest Book Globe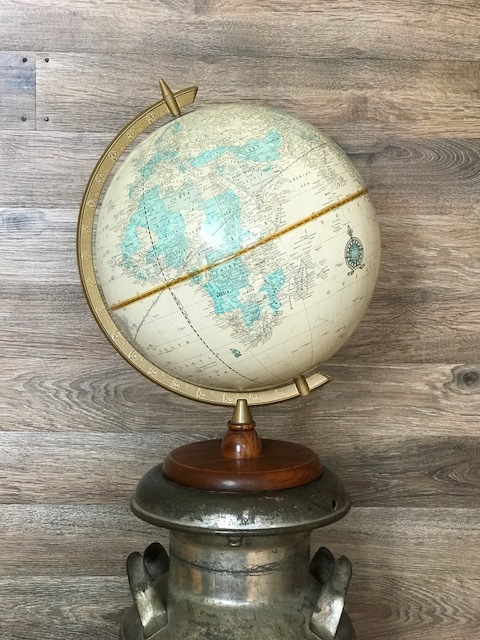 12" Custom Guest Book Globe
This beautiful vintage globe is 12" in diameter and stands on a beautiful wooden base with a gold arm.
This globe is able to be personalized with names, dates, a quote or any other text. Please complete the form to provide additional information for your customization.
12" globes can comfortably fit up to 100 signatures.
I suggest using an oil based paint pen and having someone man the guest book table if you are using this globe as your guest book.
sold out